Product Description
Jantar Mantar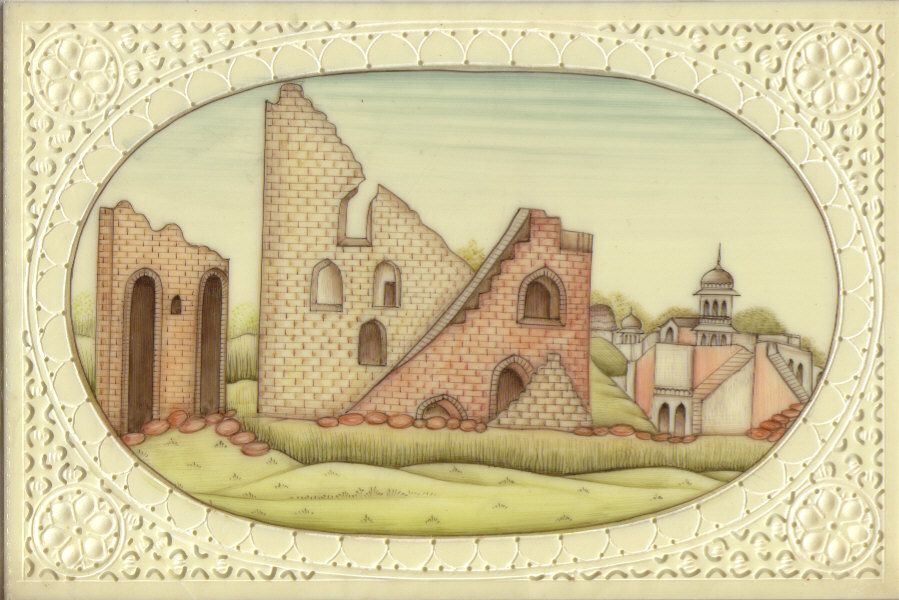 This painting is an exquisite work of art from the western state of Rajasthan, India.
It is original handmade painting and not a print.
This miniature painting is a colorful picture painted in opaque watercolors on faux (synthetic) ivory.
This painting is done with extremely fine attention to detail of the world famous monument Jantar Mantar** located in Jaipur, India.
This art is rare and will adorn any decor.
The painting measures 6 inches (15 cms) wide and 4 inches (10 cms) tall.
** The Jantar Mantar is a collection of architectural astronomical instruments, built by Maharaja (King) Jai Singh II at his then new capital of Jaipur between 1727 and 1734. It has been inscribed on the World Heritage List as "an expression of the astronomical skills and cosmological concepts of the court of a scholarly prince at the end of the Mughal period".